Candidate Evaluation
After evaluating the overall undergraduate performance, standardised exam scores, work experience and other relevant information, our experts present a realist and unbiased opinion on the current student standing with respect to global standards.
University and Program Selection
Using years of experience and underlying research, we shortlist potential universities that cater to specific student requirements including comprehensive academic ecosystem, research opportunities and employability.
SOP/ Video Essay Support
Our language experts chalk out unique storylines based on student experiences that project university specific innate strengths and future vision, helping candidates get an edge over the competition.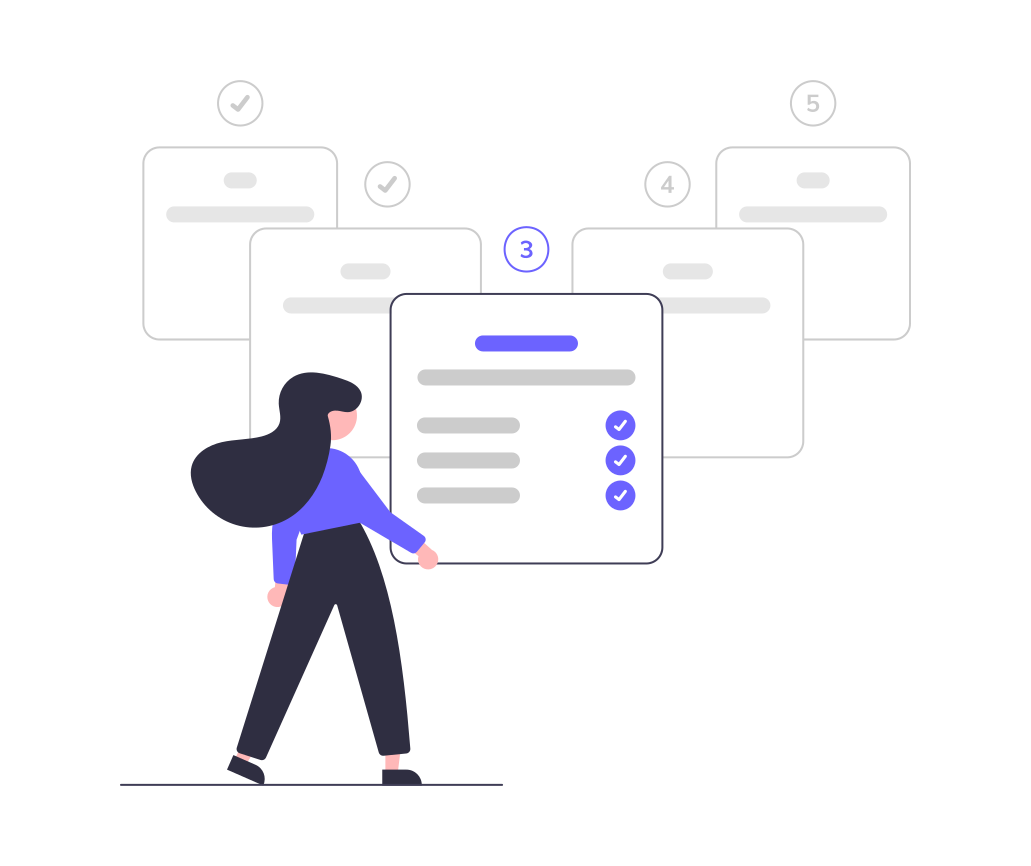 Documentation Guidance
Our detail oriented staff handhold students at each step and help them navigate the labyrinths of the involved paperwork.
Final Nudge
We help candidates in selecting the most appropriate university from the many received acceptances and complete the journey by guiding them through financial documentation and visa guidance. 
Get a Free Profile Evaluation